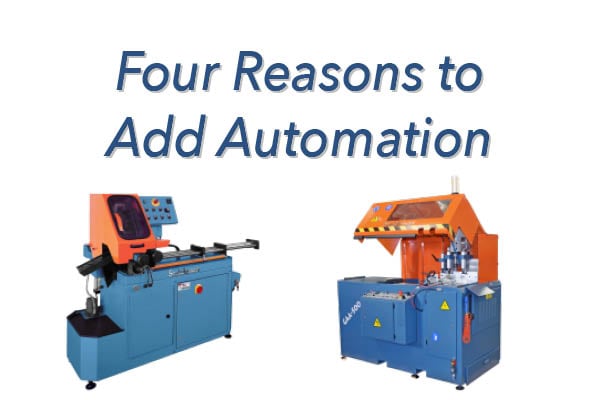 People in general are always looking for ways to improve the things we do every day by making them easier and more efficient...today's technology makes this possible. From online shopping, to FaceTiming a friend halfway across the world, advancements in technology impact nearly every aspect of our lives. Technology has also affected manufacturing in ways that were unthinkable just 20 years ago!
At Scotchman, we want to help your shop efficiently produce the best cuts possible with automatic and semi-automatic machines like our circular cold saws and measuring systems.
Not sure if adding automation is worth it? We're giving you four benefits of adding automation to your factory and your sawing processes to explain how adding small bits of technology can improve your everyday processes.