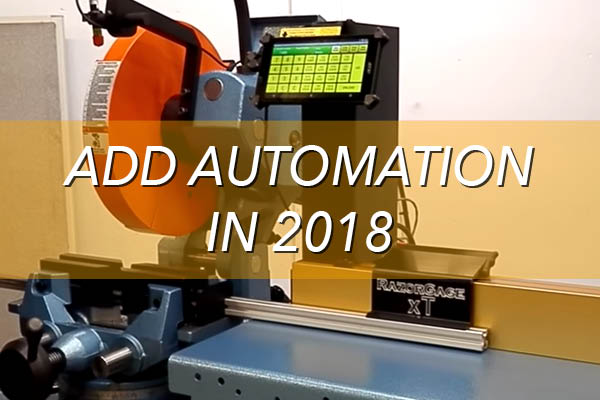 Good Bye 2017, Hello 2018. Wow, that was quick!
The new year is a time when many people make personal resolutions to lose weight, quit smoking, save money, and a wealth of other goals. In addition to your personal new year's resolutions, do you make a resolutions and goals to improve your business?

If you work in the manufacturing industry, why not make a resolution in 2018 to increase production, efficiency, and output with metal fabrication automation. Keep reading to learn how adding metal fabrication automation, at any level, to your Scotchman circular cold saws and ironworkers can bring immediate benefits to your business.