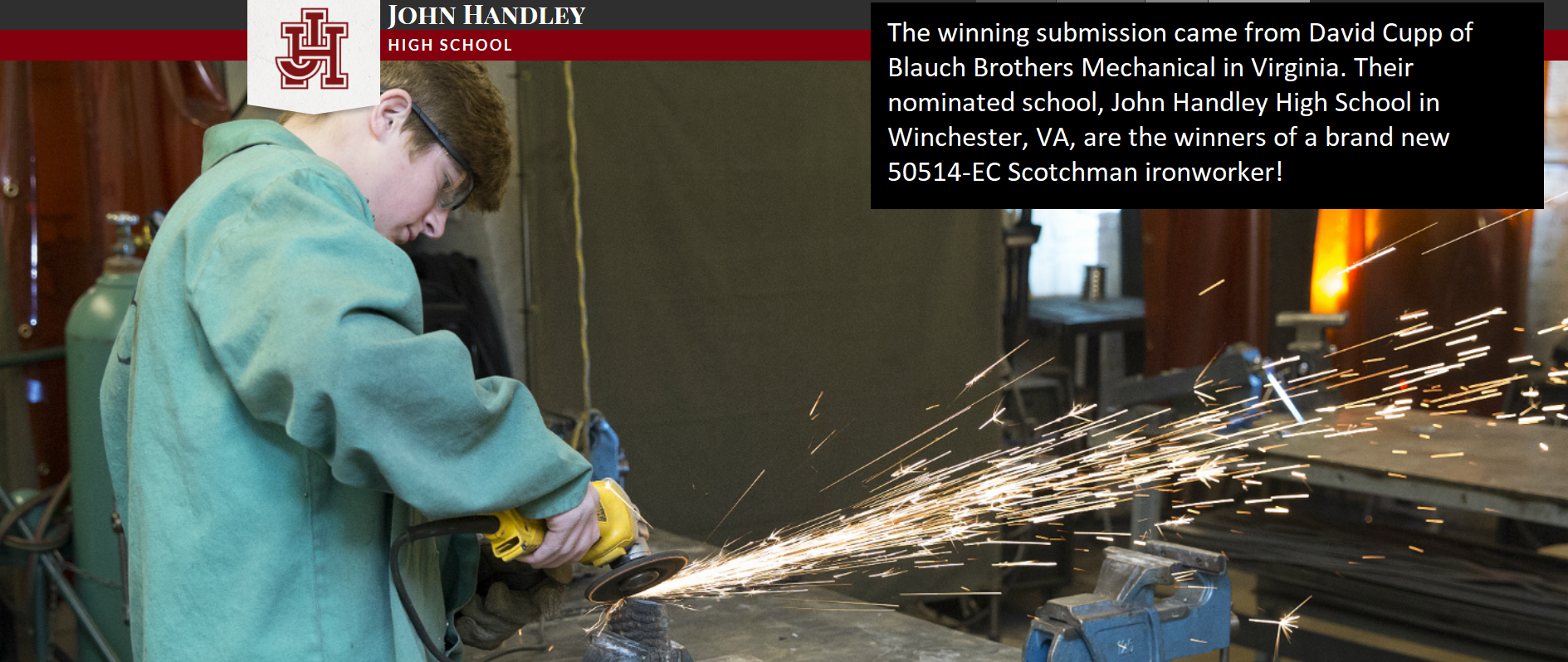 For the 50th anniversary year of the Scotchman ironworker, we wanted our celebration of the past to contribute to American manufacturing's future.
That's why our 50-ton giveaway contest was set up to award one school a brand new ironworker. We asked our incredible customers to submit their Scotchman stories and nominate the school of their choice to be the recipient.
And we officially have a winner!